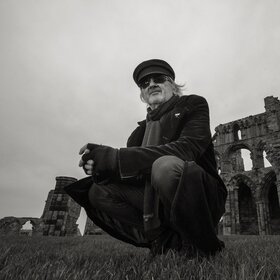 Wayne Hussey (The Mission) - Salad Daze Acoustic Tour 2019
An der Automeile 16
35394
Gießen
Event organiser: MuK Gießen e.V., An der Automeile 16, 35394 Giessen, Deutschland
Event info
Erleben Sie Wayne Hussey von The Mission live auf seiner Salad Daze Acoustic Tour. Der Frontman der britischen Rockband The Mission bringt die Hallen 2019 solo zum Beben und das nicht weniger laut. Seien Sie dabei und rocken Sie mit. Jetzt Ticket sichern! 
Location
MuK Gießen
An der Automeile 16
35394 Gießen
Germany
Plan route
Der MuK Gießen ist eine wahre Institution in Sachen Kultur, Partys und Co, und aus dem Gießener Nachtleben nicht mehr wegzudenken. Das abwechslungsreiche und künstlerische Programm des Musik- und Kulturvereins bietet von Konzerten über Partys bis zu Ausstellungen alles, was das Herz begehrt.

Der Musik- und Kulturverein Gießen – kurz MuK – wurde 1994 gegründet und erlebte seitdem einen bewegten, spannenden und erfolgreichen Werdegang. Aus einem ehemaligen Militärbunker gelang es dem Verein eine lebendige Kulturstätte zu bauen, die heute fester Bestandteil des Gießener Kulturprogramms ist. Die dazugehörige Kneipe "1022" rundet das Konzept des mittlerweile größten freien Kulturanbieters Gießen perfekt ab.

Am östlichen Ortsrand gelegen ist dies genau der richtige Ort für laute Konzerte, coole Partys, aber auch spannende Ausstellungen und Lesungen. Mit dem Nachtbus kommt ihr sogar kostenlos zum MuK Gießen und auch für Parkplätze ist ausreichend gesorgt. Wir wünschen euch viel Spaß!